Updated: Dec 10, 2019
I am not really a cake person (I know, weird!) but I do really enjoy a good carrot cake! 🥕 and the cream cheese icing.. YUM! The combination of spices, carrots and nuts feels like a party in my mouth!!
However, I don't like how sluggish I feel after eating a sugar filled piece of cake... I tend to feel lethargic, bloated and may have GI issues (#livingwithIBS). So I came up with a healthier, nutrient-dense alternative that makes my mouth and stomach happy 🤗
This recipe is easy, fast and best of all delicious!
Ingredients:
2 whole eggs
1/3 cup of flax seeds
1/4 cup lemon juice (1/2
1/2 cup water
1/3 cups maple syrup
1 cup almond flour (Finely ground almonds)
1 1/4 cup rolled oats
1 tbsp baking soda
1 tbsp cinnamon
2 tsp nutmeg
1 1/2 tbsp of grated ginger
2 cups of shredded carrot (approximately 6 carrots)
1/3 chopped walnuts
Directions:
1. Preheat oven at 350°F
2. Whisk eggs in medium mixing bowl.
3. Add flax seed , lemon juice, water and maple syrup. Set aside.
4. In a separate bowl, combine almond flour, rolled oats, baking soda and spices
5. Shred carrots.
6. Combine wet mixture with dry mixtures. Add shredded carrots.
7. Add chopped walnuts
8. Take out baking sheet and cover with foil or parchemin paper. Grease paper with coconut oil (or any other oil you use for baking)
9. Scoop dough and place on baking sheet. Make 22 cookies.
10. Bake for 20 minutes. When brown, take out and let it cool!
11. PARTY IN YOUR MOUTH :D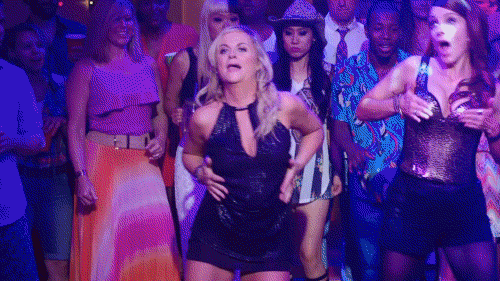 OPTIONAL: Low Sugar Cream Cheese Icing
125 g of cream cheese (small container)
1/3 cup of butter(or non hydrogenated margarine)
1/3 cup powdered sugar
2 tbsp of cinnamon
1 tbsp lemon juice
Mix together until smooth.
Spread on carrot cake cookies and ENJOY!
Nutrition Facts
- 1 cookie: 100kcal, 5.5g of fat, 10g carbs, 2g of fiber, 3,2g of protein
- 1 cookie with icing: 150kcal, 10g of fat, 12g of carbs, 2g of fiber, 3.6g of protein
I hope you enjoy this recipe :) Let me know what you think!
Marie-Pier Pitre-D'Iorio, RD
#dessert #healthy #healthyrecipe #carrotcake #cookie #nutrientdense #glutenfree #dietfree #dietitian